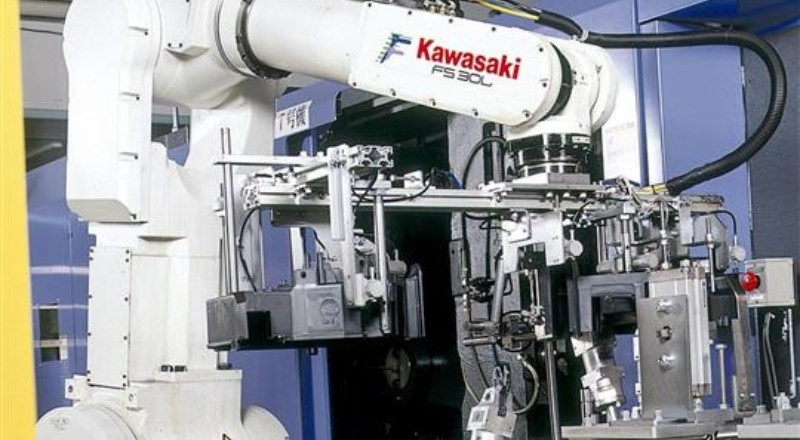 Motorcycles, such as the Kawasaki Ninja H2, frequently draw on learnings and knowledge from across Kawasaki Heavy Industries' sectors to showcase the incredible talent and technology available.
The Kawasaki Ninja ZX-10RR powered Jonathan Rea to an unprecedented three WorldSBK World Championships in a row, the result of years of evolution and refinement of the Ninja range. Kawasaki's ship building arm has undergone equally impressive development during their existence. Kawasaki made its first ship, the Iyo-Maru, in 1897 weighing in at a modest 727 tonnes. 
Now ships built by Kawasaki weigh in at 160292 Tonnes, the Katsuragisan is a truly revolutionary ship - a crude oil tanker built by Kawasaki in 2005. She is 33m long and 6m wide and is still in service plying her trade around the globe. Kawasaki ships have not only grown bigger, but the shipbuilding process has also become more refined and automated to facilitate these new mega-ships such as the Katsuragisan. The first ships were hand built but now most of the fabrication, welding and movement of parts is computer controlled. To see where Katsuragisan is right now log on to marinetraffic.com.

Much of this automation has come from the Robot Division. In 1969 Kawasaki Heavy Industries, Ltd. created the first industrial robot in Japan. Since then Kawasaki has become a leading robot manufacturer using state-of-the-art technology and drawing upon over 45 years of experience. The Robot Division has its headquarters in Akashi, Japan but also has many offices and service centres and facilities worldwide. The range of tasks that robots can perform is immense, some are: arc welding, assembly. work in cleanroom environments, machine tending, material handling, paint spraying, palletising, dispensing.